FLOW

This page explains common flow of procedure by Inoue Immigration Consulting (IIC), starting with inquiry from client to receiving permission of the application (shown as "STEP1" and "STEP2").

In addition, future suggestions and follow-up services are offered which shape IIC very unique and extensively helpful (shown as "STEP3").

Support by three steps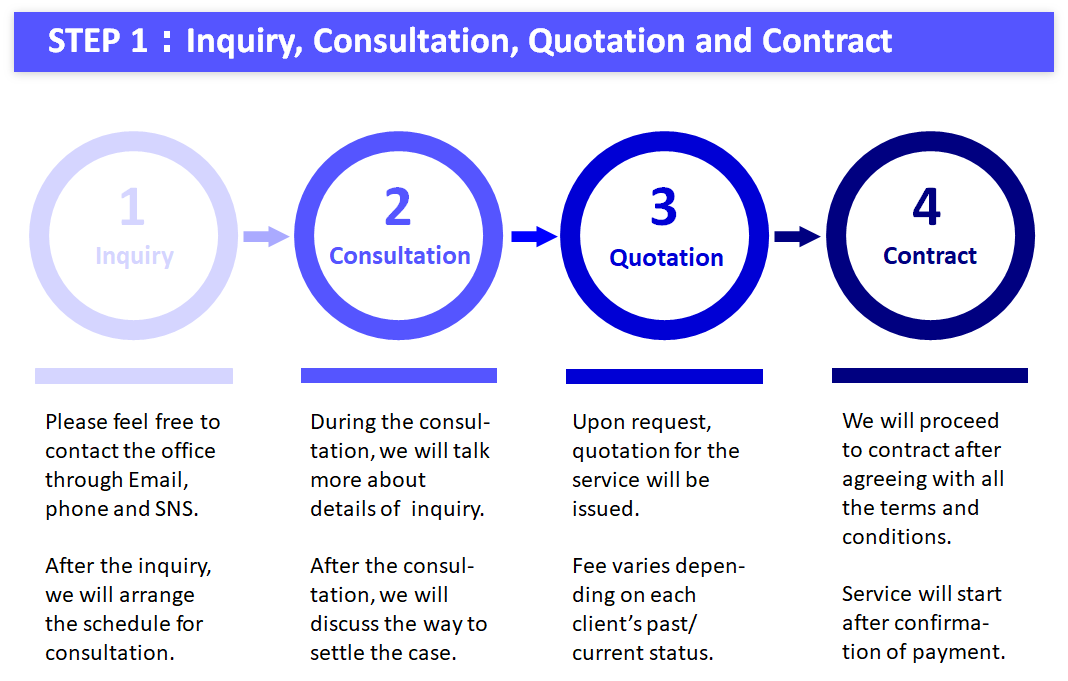 IIC accepts inquiries by way of Email, telephone and SNS. However, please DO NOT specify inquiries when contacting through SNS in the way that everyone can identify personal concerns.

After receiving the inquiry, IIC will arrange the schedule for consultation. Client could choose either (1) come by the office with appointment, or (2) meet online (Zoom link is provided when confirming the schedule).

At the time of consultation, IIC will hear more about details of the inquiry and client's needs, then will discuss the way to settle the case with suggestions on how long it takes, how much costs and so on.

Upon request, quotation will also be issued for the client's reference so that it is easy to figure out the balance between contents of the service and financial burdens. (Please note that the fee varies from person to person, since the applications involving Immigration Services Bureaus are not monolithically processed and thus have to be made to fit to each applicant)

If client agrees with terms and conditions proposed from IIC, contract for Legal Affairs Services Agreement will be signed between the client and IIC.
Service will start AFTER confirming the payment to designated bank account by the date indicated in the Agreement.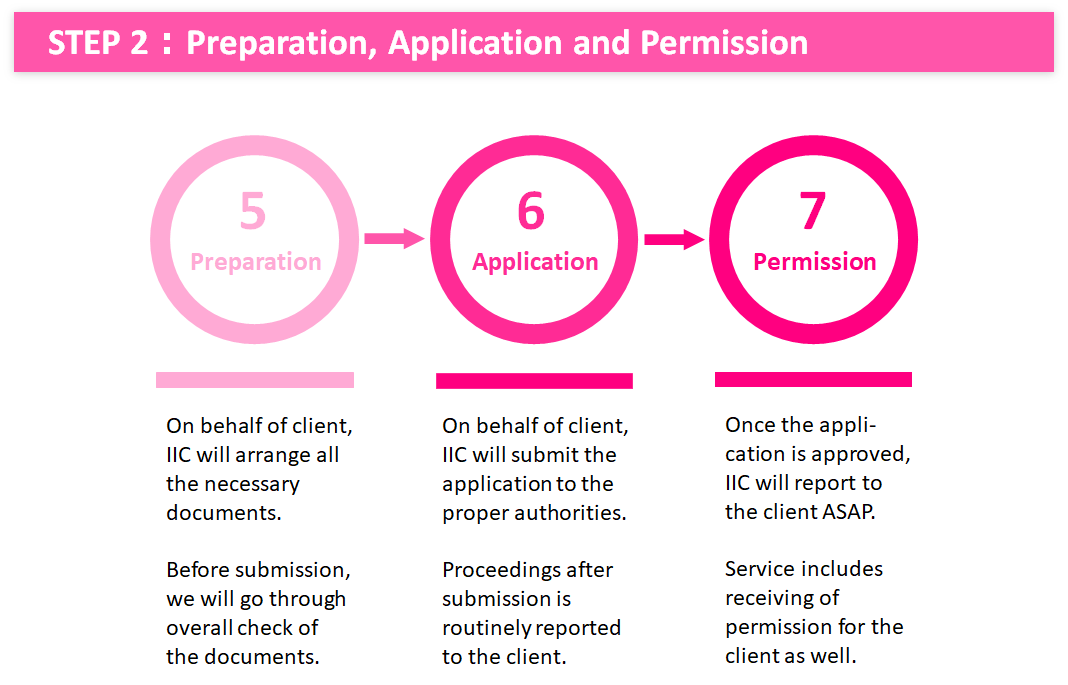 After confirming the payment, IIC starts to prepare and arrange all the necessary documents on behalf of the client.
When all the preparations finish, client and IIC will go through overall check of the documents together. After double-checking and everything is ready, client will sign on application form before submission.

At the time of submission, IIC will temporarily keep the client's (1) Passport and (2) Residence Card. In exchange of these IDs, (1) Slip for Temporary Custody and (2) photocopy of IDs are provided. Original articles are returned right after the submission.
(In addition, photocopies of submitted documents are also provided upon request from the client)

Proceedings after the submission is routinely reported to the client, for this reason, it is STRONGLY RECOMMENDED that the client stay in Japan while the application is still under process.
(It does not apply to those who will come to Japan from abroad through "Application for issuance of a Certificate of Eligibility")

Once the application is approved, IIC will report to the client as soon as possible. Receiving permission is also included as a part of the service. (Passport and Residence Card are once again kept to IIC)

Keep in mind that Revenue Stamp to be paid at the time of receiving permission is NOT included in quotation, thus those are shouldered additionally at latter payment (before receiving new Residence Card).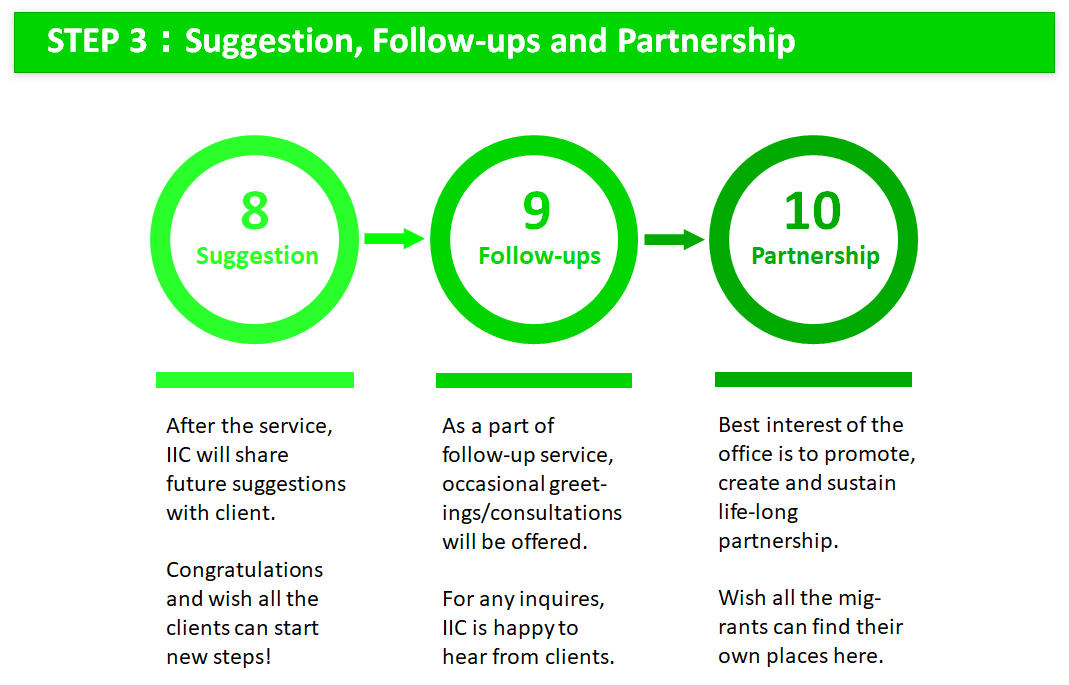 All the procedures are complete with success at this point, however, IIC will share future suggestions with client in order to help understand Immigration Policy in Japan. With new Status of Residence, IIC is sincerely wishing everyone's best!

In addition, IIC will offer occasional greetings/consultations as a follow-up service with great pleasure for all the ex-clients. If there may be some concerns or questions, feel free to drop a line for further consultation.

IIC weighs open-minded relationship with others as a key for a life-long partnership for both parties. Wish all the migrants can find their own places here in Japan and every one of us lives together as a good neighbor and member of the community.